Hello folks,
Welcome to the first monthly newsletter from Long Tail Games!
Obviously you're all busy and important so I'll keep it short and sweet. This is a look behind the curtain at the many (frankly too many) projects I'm working on.
In most cases, this is the first time these games have been announced:
NFT: The Card Game (May 2021)
Have you heard about NFTs? If so, then (a) I'm sorry and (b) you need to get off the internet.
Anyway, one of the things I want to do with Long Tail Games is take advantage of the short lead time to release projects that somehow respond to the news of the day.
NFT: The Card Game is a 2-4 player bidding / push-your-luck game. Players are rich idiots trying to collect as many NFTs as possible before they either realize the ecological damage they're wreaking or the entire ecosystem collapses.
Tiny Library (July 2021)
What if tabletop roleplaying games were much, much smaller? As in they fit on a business card.
That's the idea behind various business card RPG jams run via Itch over the last couple of years. It's a brilliant idea but obviously it doesn't make sense to purchase one (1) solitary business card. Hence my desire to bring a load of creators together...
Tiny Library is a deck of 50 business card RPGs delivered in a stylish mint tin.
Sunderwald (September 2021)
I know a project is weird enough for Long Tail Games when the response from people is "Why would you do that? It doesn't make sense. Now get out of my bathroom!"
In this case the weird idea is taking the 'legacy' concept from boardgames and bringing it to tabletop roleplaying. After my previous experience on Vampire: The Masquerade - Heritage, we should be able to avoid some of the trickier problems and deliver something experimental but highly functional.
Sunderwald is a tabletop roleplaying with a deck of tarot-sized cards. Players use the cards to uncover secrets during play, enabling them to write directly into the rulebook, literally changing the game forever.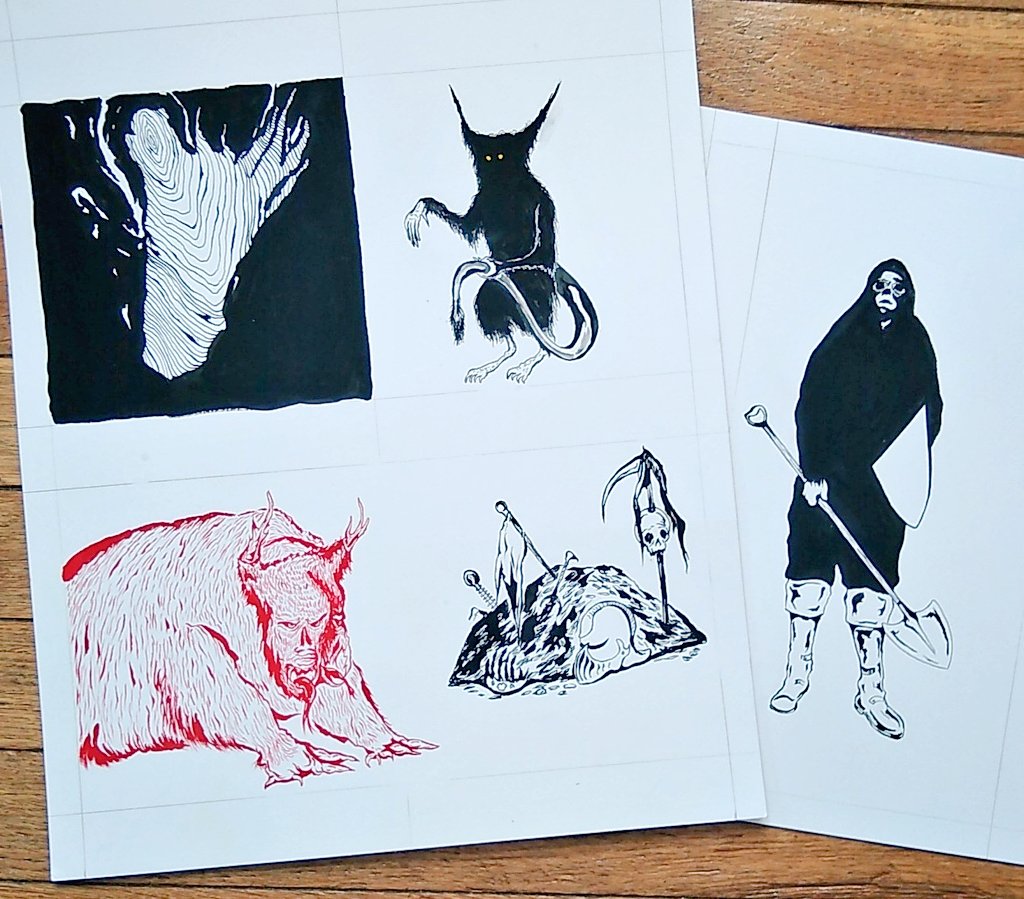 A Brazen Crown (November 2021)
MÖRK BORG is a pitch-black apocalyptic fantasy RPG about lost souls and fools seeking redemption, forgiveness or the last remaining riches in a bleak and dying world.
You may have noticed how popular the setting has becoming recently, with spin-offs and supplementary material spreading like a yucky infection across the internet. Why? Two reasons: (a) skeletons are rad and (b) the licensing agreement is extremely free and open.
A Brazen Crown is the first card game set in the world of MÖRK BORG. Summon minions, equip them with 'orrible artefacts, and beat your rivals to death.
***
That's it for now!
Expect more updates in the coming months with further details (including the rad teams I've assembled for each project).
- Ash
Long Tail Games on Twitter